The Enabler and Accelerator of Game-Changing Stem Cell Technology
Induced Pluripotent Stem Cells (iPSC) hold promising solutions to today's major health challenges caused by cellular degeneration, including but not limited to; heart disease, diabetes, dementia, and Alzheimer's.
The combination of Zenzic Labs' technologies, methodology and expertise in the production and expansion of iPSC allows high-performing, large-scale production of iPSC that support future clinical trials, therapeutic efforts, and cellular assets preservation for individuals, thus potentially revolutionising the future of our health landscape.
Advance Applied Bioscience Technology, to Pave the Way for Future First-Line Therapeutics that Leverage on Pluripotent Stem Cells.
Zenzic Labs' critical focus and purpose is to utilise and improve its technology to support the collective efforts of the world in creating future first-line therapeutics solutions for many of today incurable diseases.
Zenzic Labs aims to provide iPSC for forward-thinking therapeutic, research organisations, and individuals with performance, efficiency, and quality that outpaces other existing processes.
By focusing on thesenparticular industry challenges, we are accelerating the timeline for practical iPSC therapeutic applications, which will ultimately, advance humanity.
Excellence, Progress, People
To create a difference, Zenzic Labs adopted values that reflect our philosophy and ambition in creating a positive shift in humanity.
Excellence is our core tenet, we are non-compromising in keeping our performance quality at the highest level, to serve our clients and partners.
Progress is a core mindset, we consistently innovate to augment the industry's transformation, and by doing so, improve the world we live in.
People are our core focus, we have the right people, with integrity, honesty, and ethical standards, to serve the people of the world.
Our vision, mission, and our values dictate how we operate, frame management decision, and move forward.
Our Differentiation
Unparalleled Performance in iPSC Reprogramming, Expansion, and Application
Zenzic Labs offers three unique advantages that enable it to deliver an unprecedented level of performance. The combination of these three core capabilities, allow us to provide access to large-scale iPSC production, as well as a marketable highly personalised product today. These advantages are: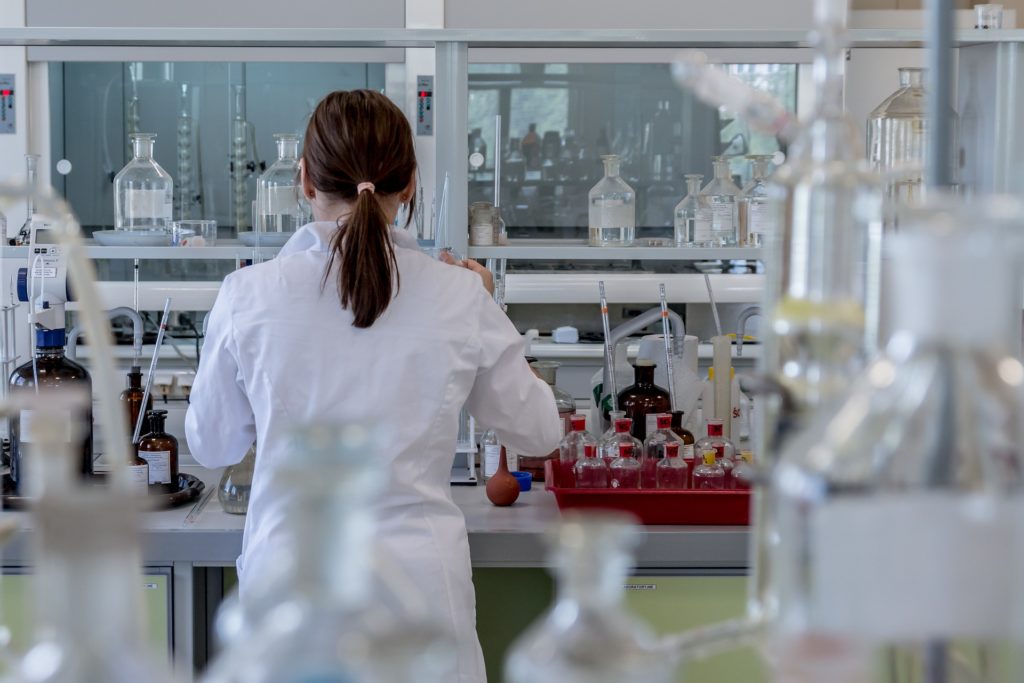 Novel & Proprietary GMP Automation Process
>Zenzic Labs introduces a process that integrates automation and the highest GMP standards, inclusive of stringent QC process that ensure the production of iPSC meets or exceeds the safety standards necessary for therapeutic applications.
This process allows Zenzic Labs to produce iPSC at a much lower cost (20% of current market methodology) and utilises a much smaller footprint.
Innovative & Proprietary Medium
Zenzic Labs uses a patented medium that allows a significantly higher yield in the cell expansion process, up to 6 times what the current market offers. This Singapore home-grown innovation is patented across multiple major markets, ensuring a defensible position and advantage for Zenzic Labs.
Zenzic Labs has the Global Exclusive Rights for the commercialisation of this medium.
Expertise in Developing BioScience Product
Zenzic Labs has the capability and expertise to utilise iPSC-derivative materials to create non-therapeutic products. With this capability, Zenzic Labs will develop IPSC based cosmeceutical products that are highly personalised and effective.
Zenzic Labs is supported with 39 patents and intellectual property in biomaterial extraction, processing, purification, and cellular delivery.
Learn more about our technology and how it could assist you. Simply contact us and a representative will follow up with you.